We work to improve the quality of life for seniors in Midland.

Please Note:
After careful consideration and analysis of the current information made available to us regarding the COVID-19 virus, Senior Life Midland will be postponing all public gatherings, trainings, information sessions etc., including our upcoming March for Meals Senior Awareness event currently set for March 28th at Midland College.
These safety measures include the closing of Southeast Senior Center and Midland Senior Center starting March 16th- March 27th. To continue reading this announcement, please click here.
Volunteer Sign-Up
Meet new people and spend your time doing something worthwhile.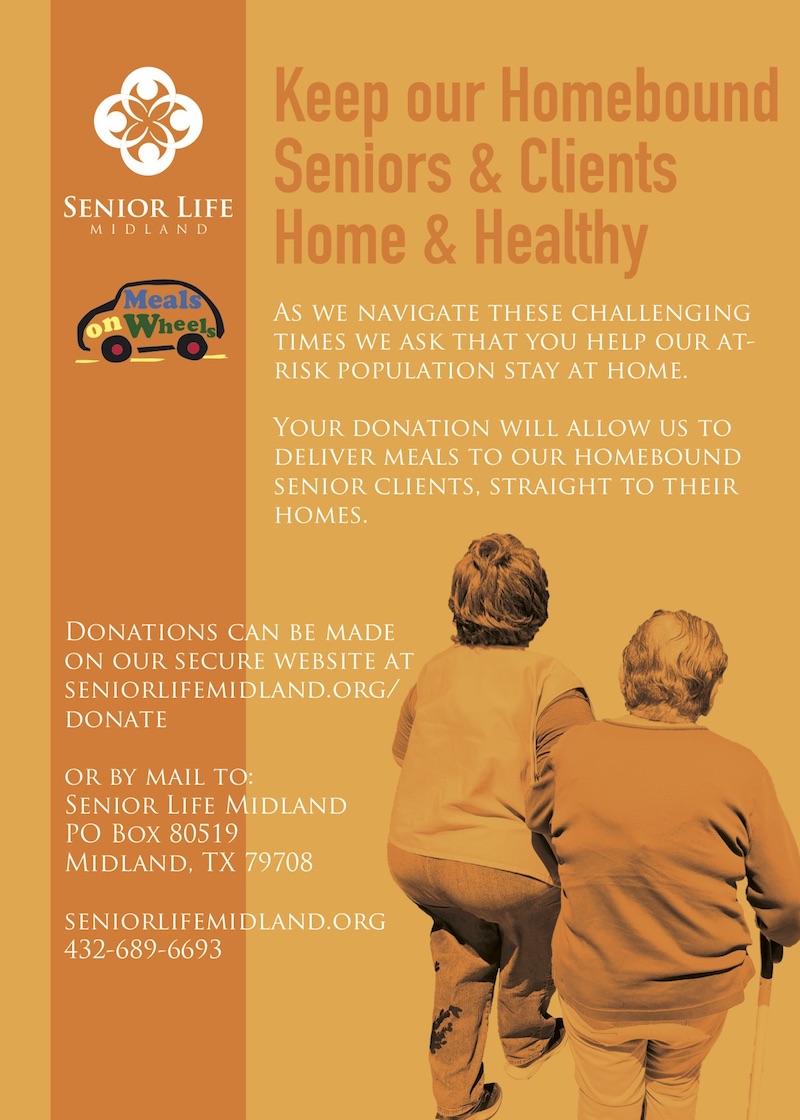 Thank You To Our Generous Sponsors: